The Food Management Today e-newsletter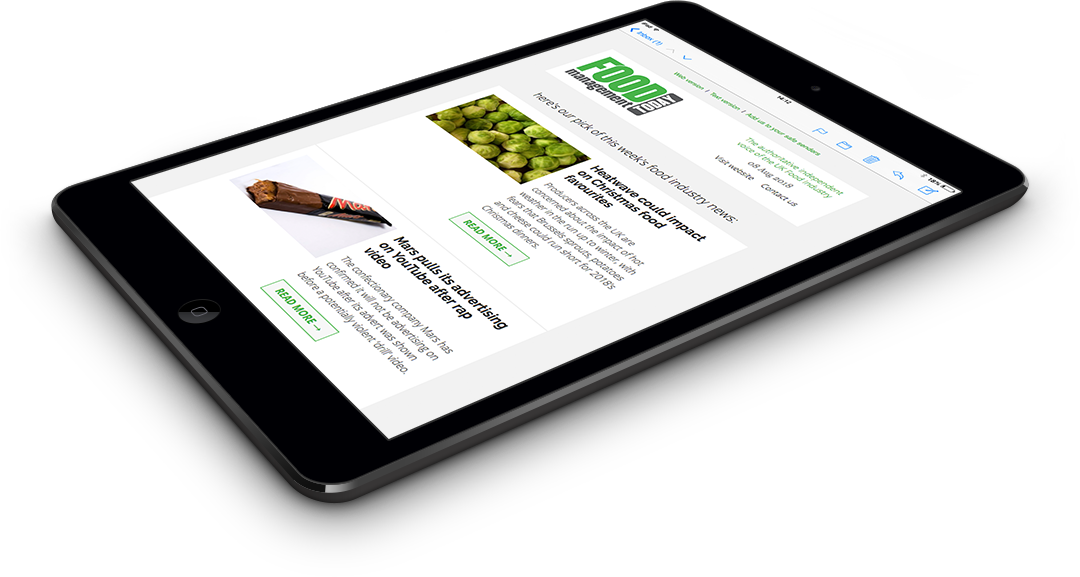 What do you get?
The Food Management Today Weekly e-mail newsletter is delivered to over 1,050 recipients every Friday and is a popular and easy to read compilation of the very latest industry news, opinion and analysis.
At low cost, your message can be included through high-impact, yet complementary advertisement spots with bookings available on a per calendar month basis.
There are up to three banner positions available. The newsletter is fully responsive and can be viewed seamlessly on both desktop and mobile devices.
Each desktop advert is 560w x 90h pixels & each mobile advert is 280w x 130h pixels.
Artwork should be supplied as a static GIF or JPEG file at twice the size of the space shown above (see the specs here). The advert can click-through to the website of your choice. These are just more great ways of reaching a quality industry audience from Food Management Today magazine.
Interested in advertising?
Interested in advertising?