Website / Email Newsletter Specifications

Website advert specification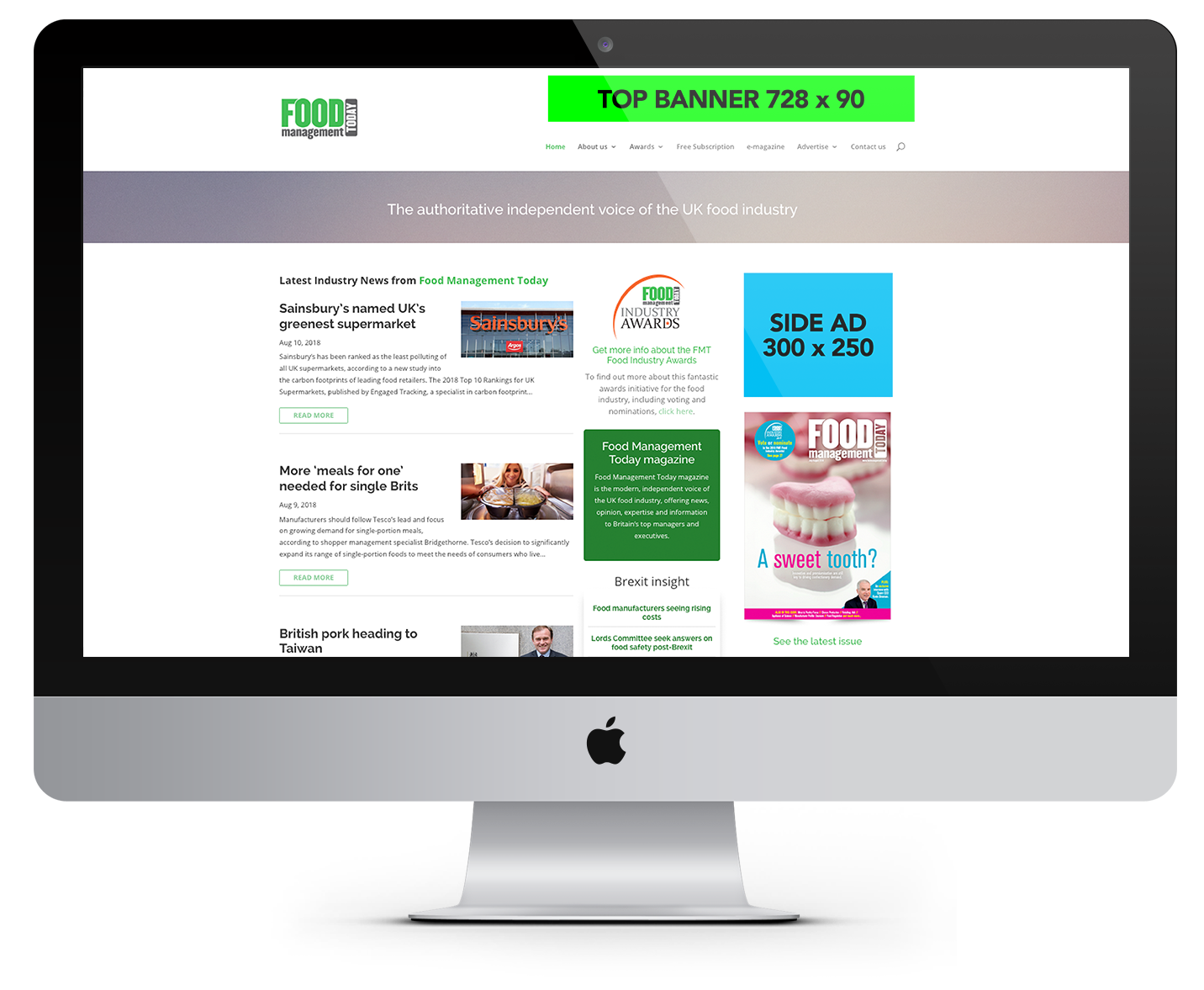 foodmanagement.today
All sizes shown appear width x height in pixels.
File type: Animated gif or jpeg except where indicated. File size: Needs to be below 900kb.
● Top banner: 728px x 90px
● Top banner (for mobile): 320px x 90px
● Side ad spot #1: 300px x 250px
● Side ad spot #2: 300px x 250px (static)
Please note: We cannot accept Flash files.
Online Sponsored Content
For this online advertorial package please send the following to production@yandellmedia.com:
● Up to 600 words including a headline, two photos and one video embed
● Your contact details and logo
● Indicate up to 5 hyperlinks you wish to include within the editorial copy
● One Side Ad #1 MPU website advert (dependent on package booked – see spec for banner above)
All elements must be supplied at least two clear weeks before your booking commences.
Your feature will be proofed to you for approval before it publishes.